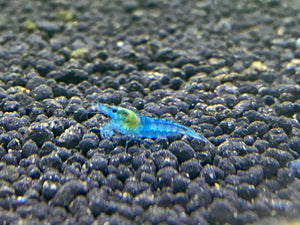 Size
The Shrimp can grow up to a maximum size of about 1.5 inches in length.
Recommended Tank Parameters
pH level range: 6.7-7.5

Temperature range:  68° to 72° F

Water type: b 

kH 0-7; gH 4-13; T

DS 150-250
They are the "Lighter color" version of Blue Dream (aka Blue berry). Some people like this color because they can always do experiments with this type due to their genetics are easier to pass down with Red Rili to create "Spider Man" look (unstable gene but really cool to see).
Blue Velvet Shrimp/ Blue Jelly (PACK OF 5+1 for DOA extra)
---
We Also Recommend
---